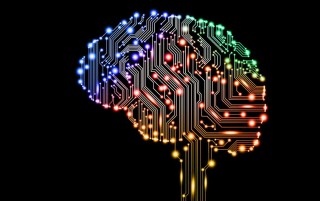 Brain and Mind is the foremost in every step of life. A creative comes from rich information. Information enriches through strengthening the understanding of the sensory world, help to develop coordination, auditory skills, motor and perception, social-skills, build self-esteem, sense of orientation.
All good imperfect humans and our imperfections are our teachers, guidance. CI do not do distinction on human in the name of caste, gender, sex, skin color, race, sexual orientation, disability, nation, tribe or some other classification or boundary. Human is human, let's help them towards Perfection by celebrating our commonalities and respecting differences.
Everyone of us has distinct abilities, talents, skills and good qualities, which we discover ourselves, help others to find their innate capacities to build to full potential in order to give it back to the family, society.
Conventional education and it's grades are necessary, but not everything. There is a little known philosophy that—for me at least—is well founded in reality, provides a strong basis for compassionate ethics and will eventually become our predominant way of thinking. This philosophy also provides the best chance of solving the world's problems.
Academic Education must be finished by 20 years, one should learn more spheres of all subjects. Education is for progress, not for exams. Learning is not a competition. Education is not the learning of facts, but the training of minds to think.-Albert Einstein.
The Greatest gifts you can give to your children are the roots of responsibilities and the wings of independence simultaneously. Conscience Institute (CI) only shows this path to walk through, and Young minds would chase their dreams by unlocking all children's talents.
Inquiry into vision: meditation, wisdom, and science.
Wisdom, Scientific and Practical behavioral practices.
Process is more important than Result and Output.
Self-Realization, Reflection, Mirror Therapy, Self-Actualization, Self-Assessment, Mistakes, Curiosity over Acceptance, Pushing and Connect with new planes, boundaries of existence.
Design, Trained mind and untrained mind, mind programming, Brain Stimulation, Human development, Transformation at mental state, awareness, diversity, mindfulness. Inspiration, Brain boosting, Determination, Thinking System, Upgrading machines-Downgrading human.
Deep Data Analysis, Presentation, Innovation, Dream and Imagination.
Classroom of the future: Student centered or Device centered-Human Development centered.
It is a personalized learning for a valuable aspiration goal.